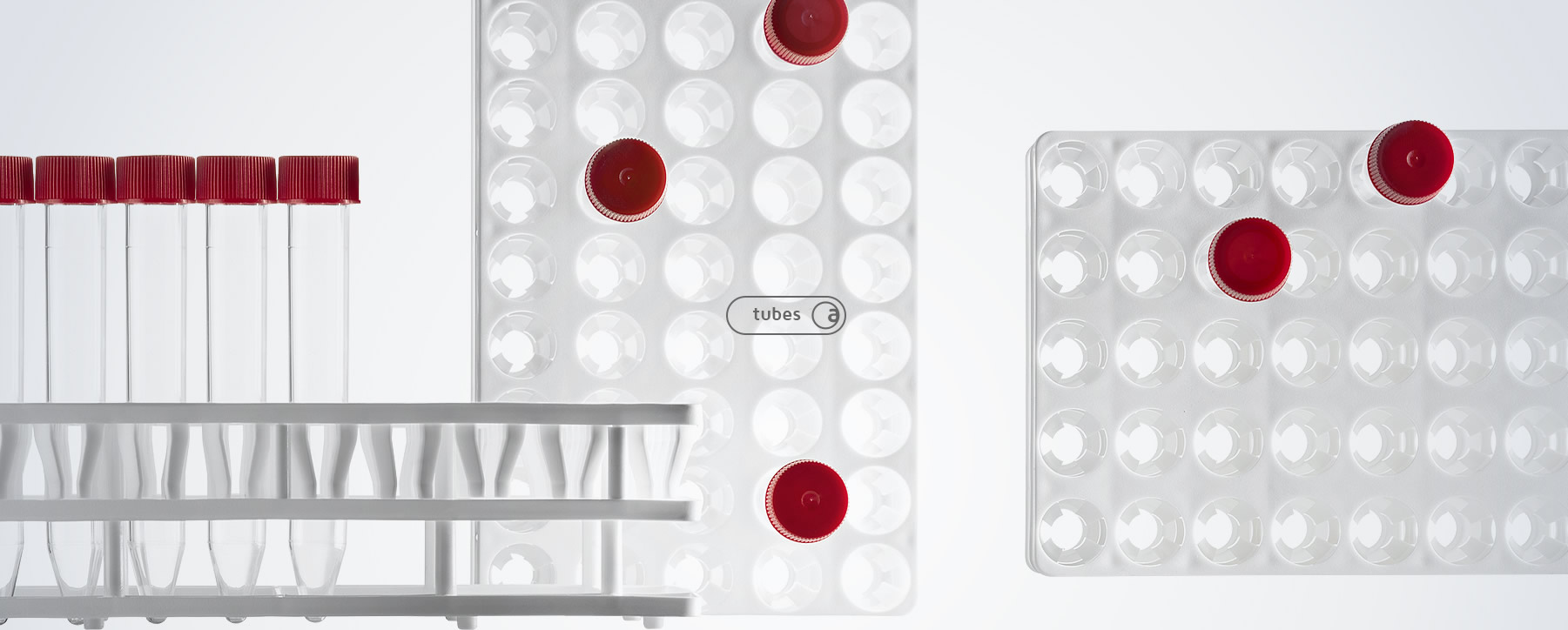 Anicrin tubes, available in different volume and bottom sizes, cover the different daily laboratory research needs. The tubes can be equipped with a white or red screw or pressure cap. Both cap versions guarantee a quick closure and perfect seal, which protects the sample from contamination by external factors and prevents material leaks.
The tubes, cylindrical or conical, are made of polypropylene or high intensity propylene, available also in the sterile version or in single pack.
Rack
The Anicrin 50-position rack is designed to hold tubes with a diameter of 10 to 17 mm. Available in white and red, the rack has an anti-overturning function that holds the tubes to the rack in case of accidental tilting. Also, racks can be produced with a special plate on the side to take notes or put label. On the plate, it is possible to pre-print text or barcodes for easy scanning and archieving.