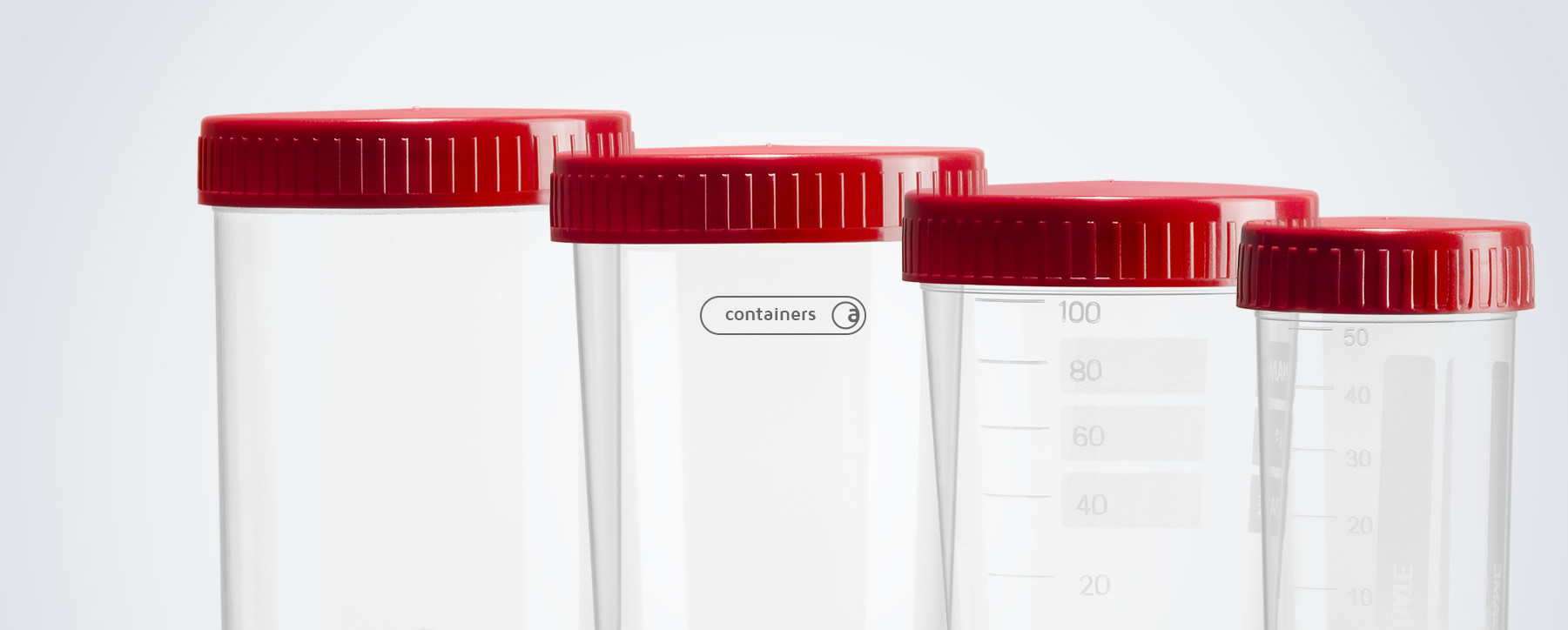 Anicrin sample containers are suitable for the sampling, transport and storage of solid and liquid samples.
They are also available in the sterile version, with labels, or in single pack.
Liquids Containers 
Available in different capacities from 30 to 200 ml, Anicrin liquids containers are made of polystyrene or transparent polypropylene to ensure maximum visibility. The supplied red screw cap secures the contents inside, preventing liquid leaks and spills.
Containers for coprology
Anicrin coprology containers are equipped with a perfectly tight pressure cap. Made of transparent polystyrene or high intensity polyethylene, they are available in various sizes with capacities from 18 to 70 ml and in the version with spatula.