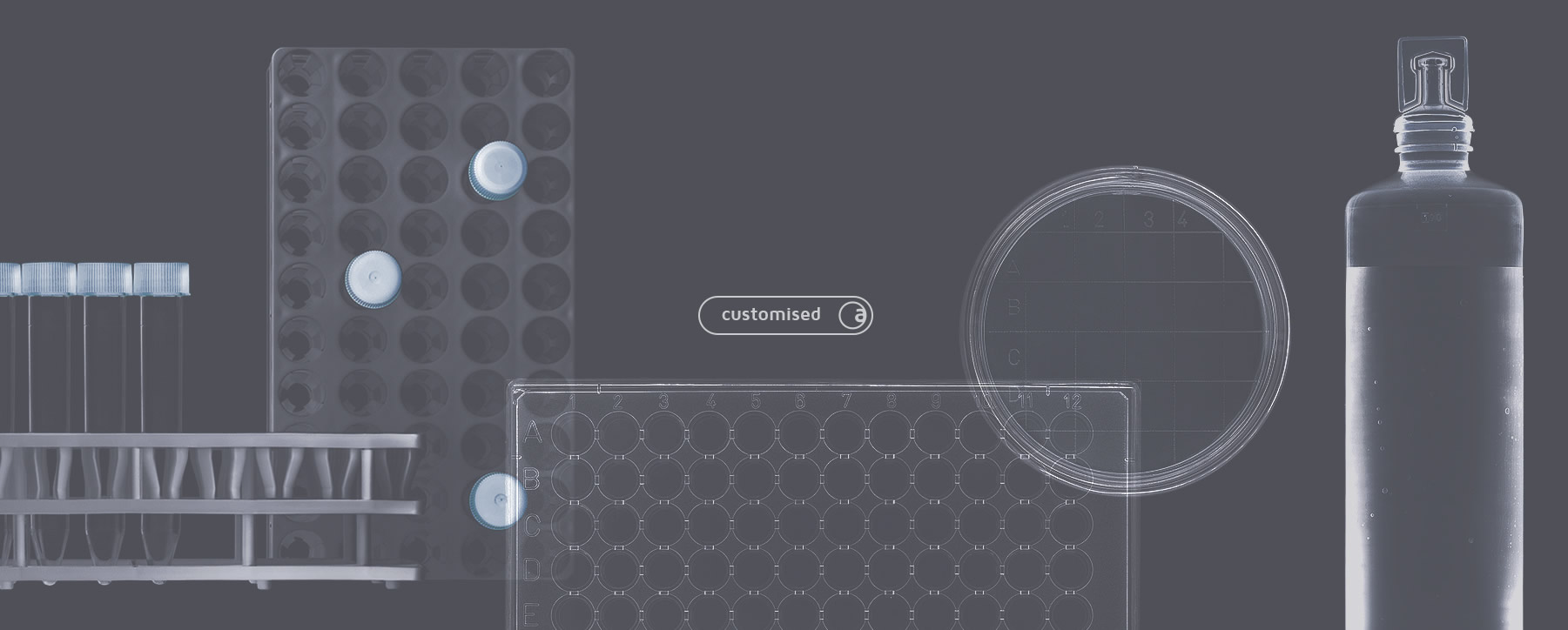 Anicrin manufactures a wide range of special targeted and customised products for all the particular needs of customers, even with non-standard products, starting from design to delivery, including the construction of specially designed and calibrated molds.
The Anicrin eutectic plates allow to extend the temperature maintenance times of perishable products during transport. It is a handy and sturdy product, made of rigid plastic.
Our racks are developed to ensure greater safety during use: even upside down, in fact, they hold the tubes in place thanks to the special plastic clamps that make them unique in their kind. Furthermore, thanks to specific design features, the racks are universal and can adapt to tubes from 17 to 10 mm diameter, always keeping the tubes centered in the cavity.
The bottle holder straps are made of soft plastic, in two different sizes.
Anicrin cuvettes for  spectrophotometer are the only ones with a screw cap, which allows user to transport the cuvette ready for use with various types of reagents inserted. As a result of a collaboration between Anicrin company and the user, we have also developed a cuvette in an innovative material that allows you to perform analyzes even in the UV spectrum.